10x unique poster designs.
Create stunning flyers for your event in minutes with these super easy to use files.
Also includes Instagram story & square dimensions.
Save over 50% when you purchase the all-in-one pack:
---
Pack Includes:
• 10x A3 Flyer files (PSD files)
• 10x Instagram story files (PSD files)

• 10x square files (PSD files)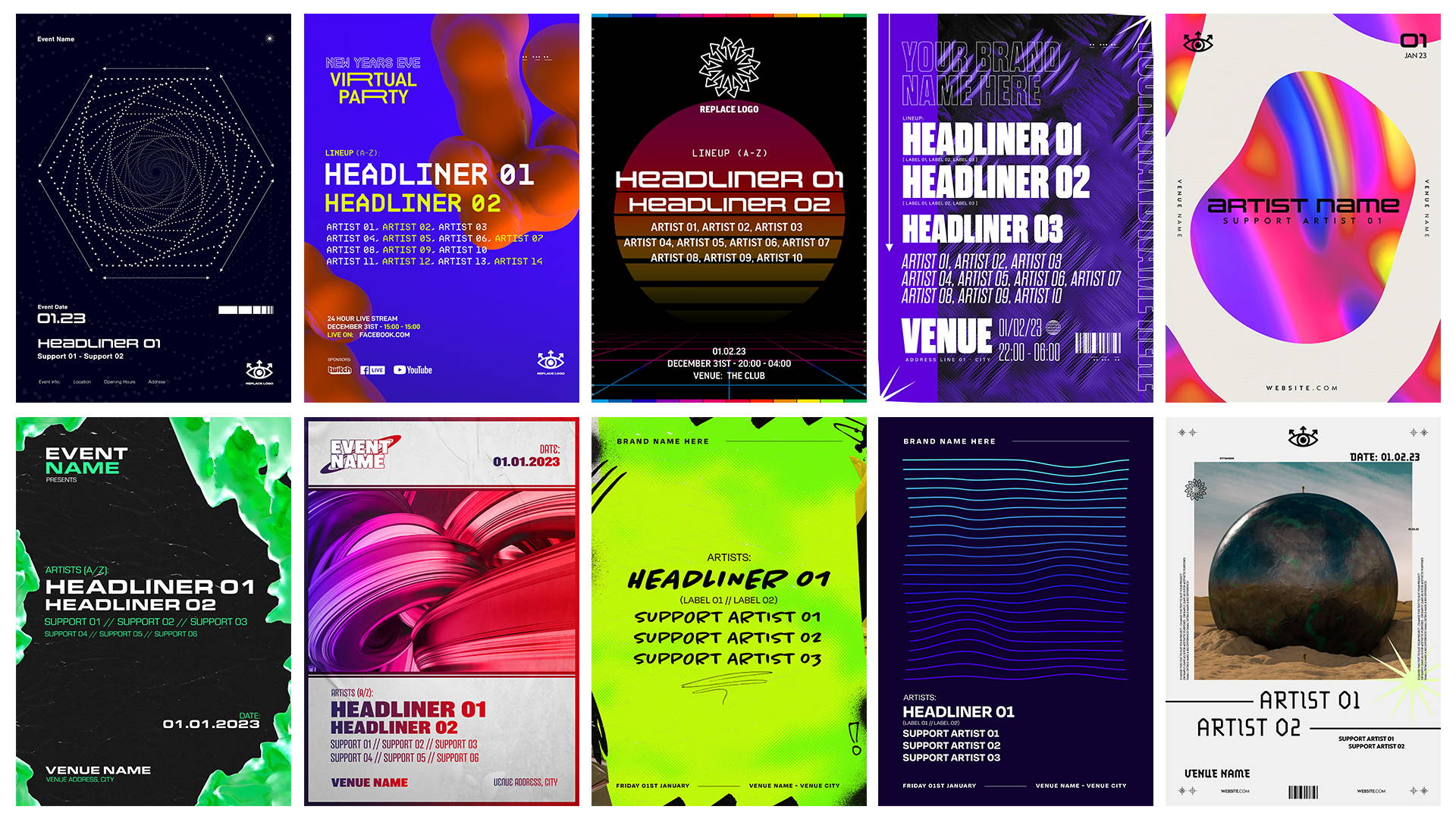 ---
Easy to use!
These easy to use, customizable files are designed to be utilized by creatives of all skill levels; from the seasoned professional to the casual editor.
All files are compatible with Adobe Photoshop.

All fonts used in this pack are available via Adobe Fonts.

Designed to be utilized with the latest version of the software.
---
Pros of the pack
Hiring a Graphic Designer to create professional quality flyers for your event can be extremely expensive. Save on costs by investing in 10 fully editable, custom flyers without the high price tag.

Simply edit your chosen poster and you have a professional level flyer for your next event without the big design bill!

Event artwork is crucial, it should set the tone and grab the viewer's attention. The files available in this pack will enhance your event and ensure it leaves an unbeatable first impression.

Now there's no need to spend hours or hundreds ($) on your event artwork campaign, level up in a matter of seconds.
---
Step by step guide
If you're unfamiliar with photoshop - Do not worry!
Check out my in depth tutorial video which highlights how easy this pack is to use and the best ways to make use of this on your next projects!
Bonus: I also touch on how you can easily animate your designs within Adobe After Effects if you want to take things up a notch.
---
We've got you covered
We understand that in 2022, promoting an event is not just about creating a flyer and posting it around town.

Social media is the key to effectively selling out your event, that's why we've also included square and story files for each design; to help you take your event promotion to the next level!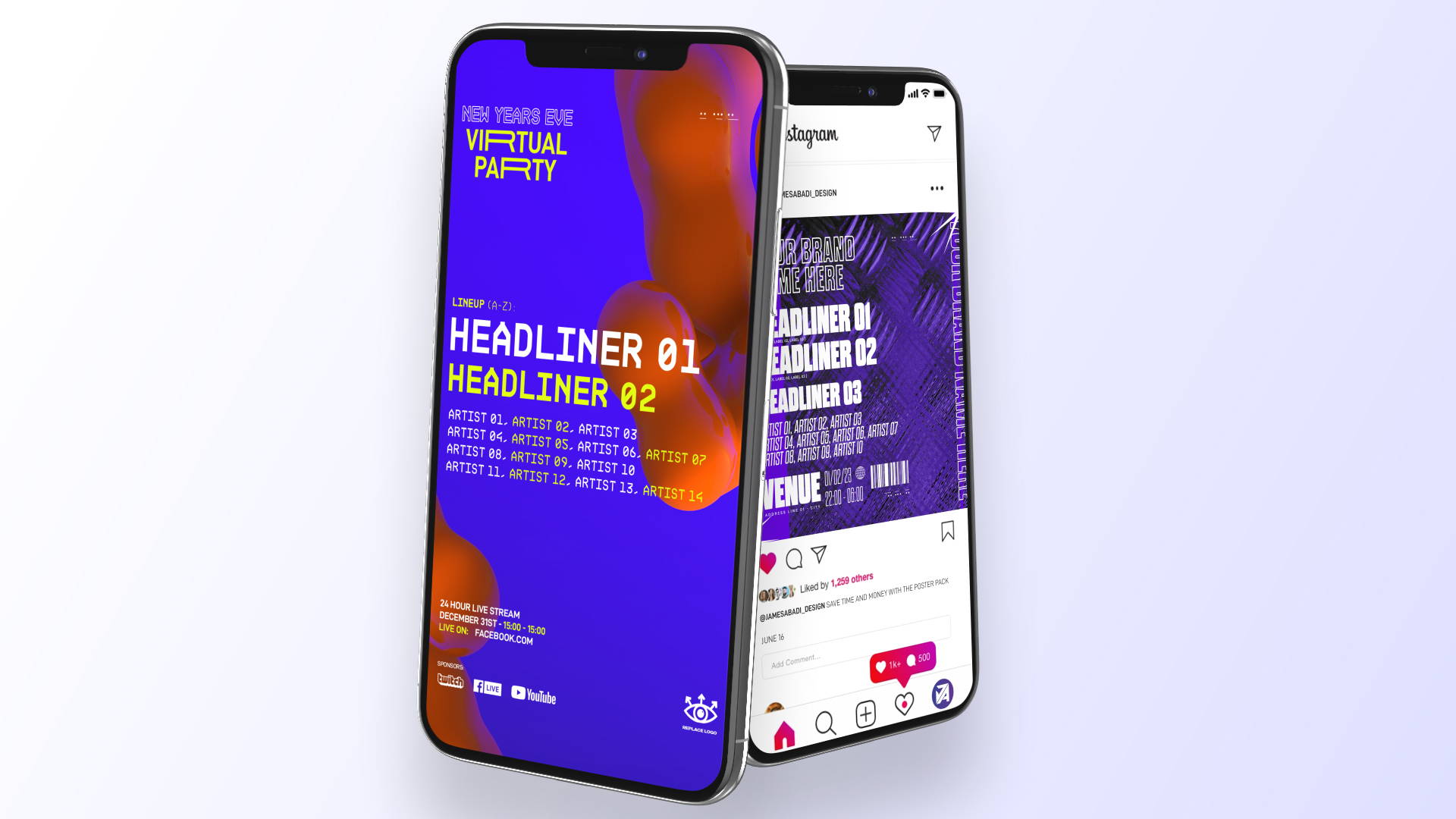 ---
---
Save Big...
THE MASTER BUNDLE
The All-In-One product is for the creators who want to really level up and create a masterpiece
Receive access to the entire collection now!