Starter Pack:
• Marker alphabet (PNG)
• 100 Pen Markers files (PNG)

• 10 Paper tears (PNG)
• 20 Paper textures (JPG)
• 10 Plastic overlays (PNG)

• 6 Poster textures (JPG)

• 10 shapes files (PNG)
• 10 Spray paint files (PNG)
• 50 Tape files (PNG)

Total files: 250
Pro Pack:
• Marker alphabet (PNG & OTF Font file)
• 170+ Pen Markers files (PNG & Ai)
• 30 Textured Pen Markers files (PNG)


• 20 Paper tears (PNG)
• 40 Paper textures (JPG)
• 20 Plastic overlays (PNG)

• 13 Poster textures (JPG)

• 10 shapes files (PNG & Ai)
• 20 Spray paint files (PNG)

• 10 Stickers files (PNG)

• 100 Tape files (PNG)
• 80 Photography textures (JPG)
Total files: 823
---
Features
This pack is the result of combining what was initially going to be 10+ packs. Part way through the process I decided to merge all my upcoming offerings instead and create, a truly essential digital designers toolkit.
Gain access to this bundle and instantly upgrade your future content, in turn saving time and allowing your income potential to grow. Designed to suit any digital project and all skill sets. Level up your next project today!
Suited to Graphic Designers, Video Editors, Content Creators and more.
---
Tape
200, yes that's right 200 meticulously hand-scanned 600 dpi PNG files.
I personally sourced a variety of unique tape roles to create what I believe to be best the tape pack on the market.
---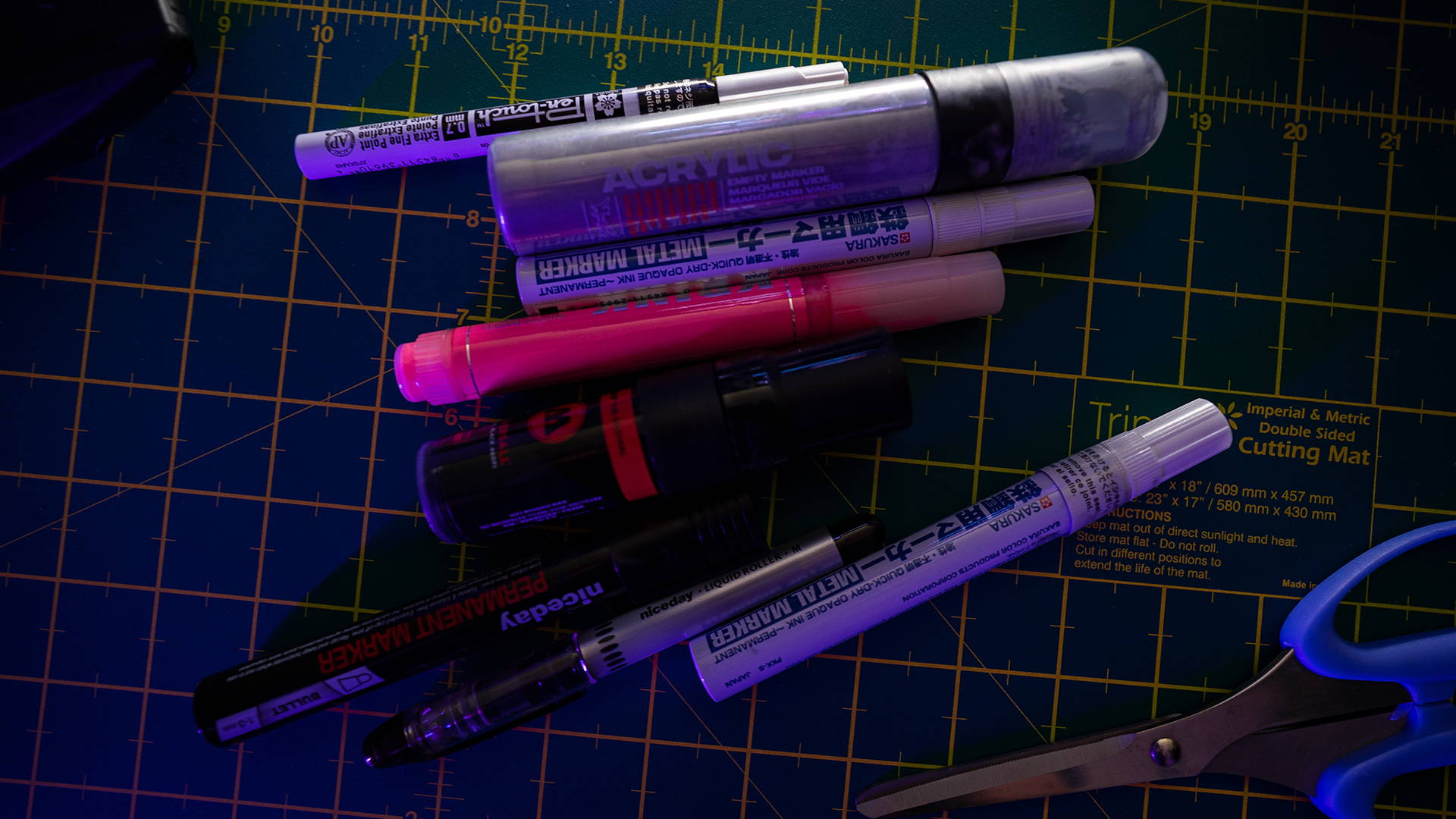 Markers
My favourite element of the entire bundle: 250+ marker PNG files, 200+ vector files, 30 animated marker videos & a marker font OTF file.
I gathered some of the best markers, paint pens, biro pens and more to deliver a large range of files in what would even be an incredible offering for a stand alone pack.
Not only this, but the pack also includes a one of a kind, stunning, handwritten alphabet in both capitals and lower case. This original font is called Digi-Marker and was created in collaboration with the extremely talented, Liffia Illustrations.
---
Paper Resources
Working with various paper stockists I sourced 40 intriguing parchments with an array of textures and varying weight GSM's. Each one was individually scanned by hand at 600 dpi.
I was also able to create 20 different paper tear PNGs using the range of stock I had collected.
Another useful resource I produced was 13 unique poster images, perfect for overlaying onto your designs to give an authentic street style paste-up aesthetic.
---
Stickers
I collected a range of cool and original stickers which I digitalised, even some with a holograph effect. Each of these stickers can be effortlessly implemented into your project.
The potential for using stickers is endless and when applied well they can be a huge help in enhancing your work, I've often used them personally on poster designs.
---
Spray Paint
20 unique spray paint PNG files created using premium paint.
Perfect for upgrading your project with these authentic assets.
---
Plastic Textures
20 plastic PNGs, ideal for overlaying onto your designs.

Hand scanned in striking 600dpi resolution.
---
Vector Shapes
10 unique Vector and PNG shapes, professionally designed in Adobe Illustrator.

Perfect for adding an extra bit of detail to your designs.
---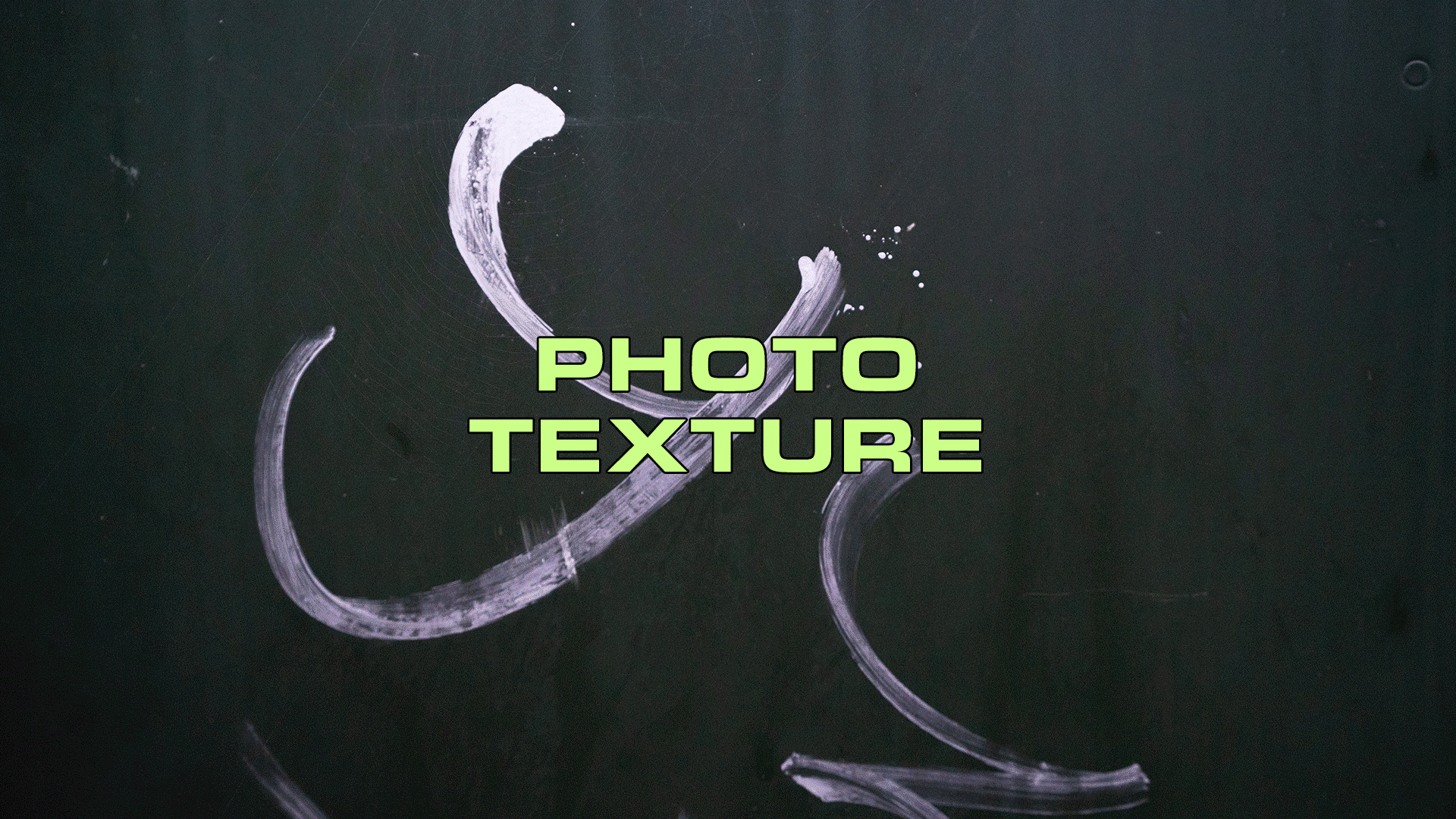 Photo textures
I shot 80+ interesting textures in different locations and stunning 4K, perfect to use creatively as you see fit in your projects.

I really enjoy using these images to overlay onto my designs, giving them a unique feel or even just as standalone imagery within my work, the possibilities are endless.
---
Made for creatives of all skill level
This pack was designed to be used by creatives of all skill sets and levels from complete beginners to the seasoned professionals.

Simply Drag & Drop the files into your chosen software and instantly level up your projects.

Creating this pack took months of my time and years of experience, from researching and sourcing elements to digitising them.

By combining my upcoming offerings, you can now have 10+ high end packs at your fingertips within seconds, removing the need for numerous separate and expensive packs with this one-stop-shop bundle.
---
Tutorial
Check out my in depth tutorial above which highlights how easy this pack is to use and the best ways to make use of this on your next projects!
---
Written by
an anonymous user
on
Customer Reviews
based on reviews
There are no customer reviews yet.
Thank you for submitting your review. Once it is approved, your review will show up in the list of reviews.
Submitting your review failed. Please try again.
---
Save Big...
THE MASTER BUNDLE
The All-In-One product is for the creators who want to really level up and create a masterpiece
Receive access to the entire collection now!